If you have been to the photo section and seen my current projects and cars built recently or in the works.
I have been attempting to use air (since there is a debate on air, including from me, is there enough air there !)
So I am attempting to make Air cars, that can use the air to help the wheels spin easier and faster with air. If I can find a design that I can make and work, that is not restrictive and causing more problems then it creates.
It's a big task to under take, and I have no idea if this will work or if it can be done. But I like to think out of the box. and I felt this was a good time. I have had these ideas and styles im trying to do, for years now. I kind of been waiting to see someone else do it or come up with it. But as time has gone On, I have not seen it happen.
So I am hoping my effort can jump start things.
I have not made the ideal design, its tedious and hard to make without a template, its all scratch build and trial and error. So its going to take several tries and attempts.
Im currently using 1/16th thick wood and some paperboard from bsa kit box. lol. I have some 1/32 wood coming later next week.
I have not yet decided, until I try it, if it will be what I want, I am also thinking very thin rigid plastic. I have not focused yet on the inside, I know I need to make it super smooth and slick, to give great air flow and ease of the air flow.
Here some pictures of the different shapes and styles so far.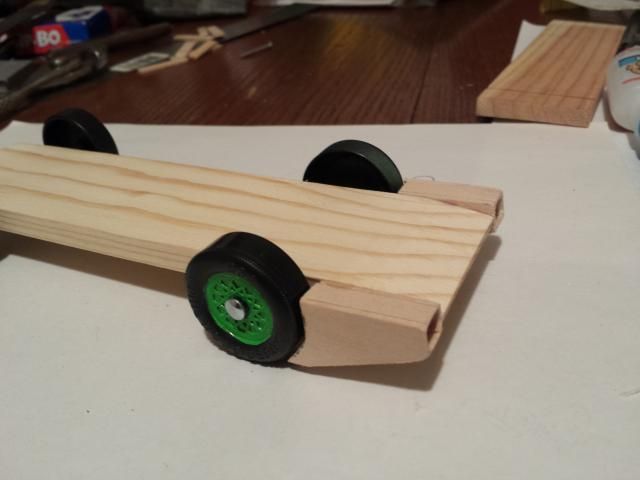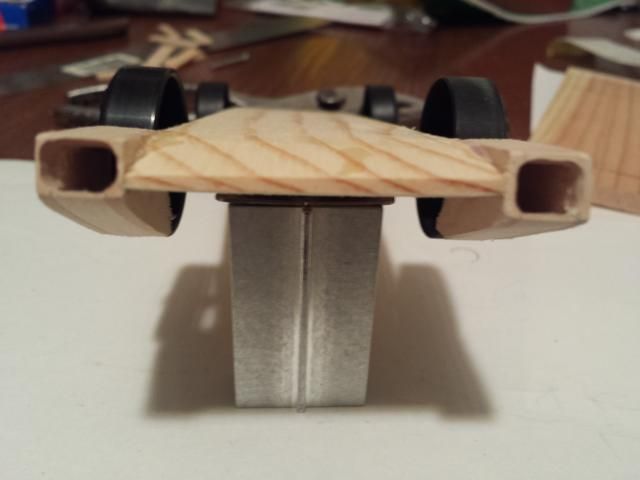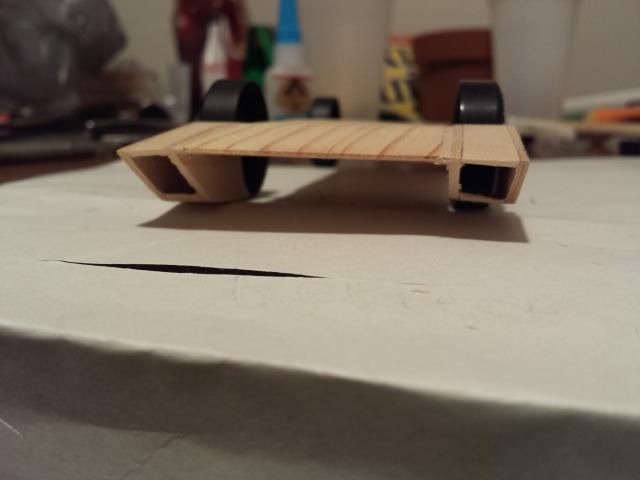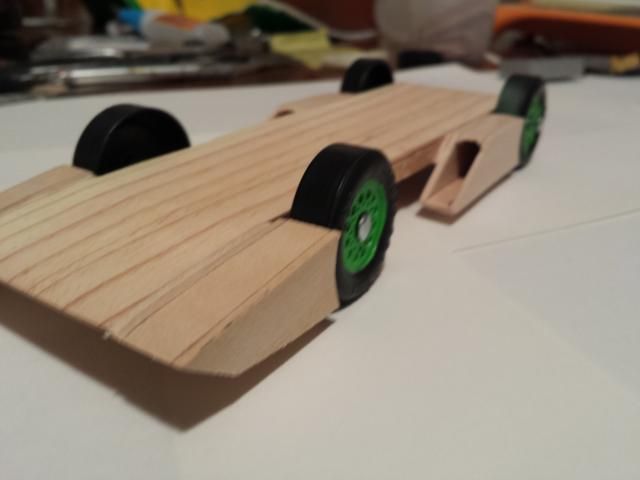 3rd style so far.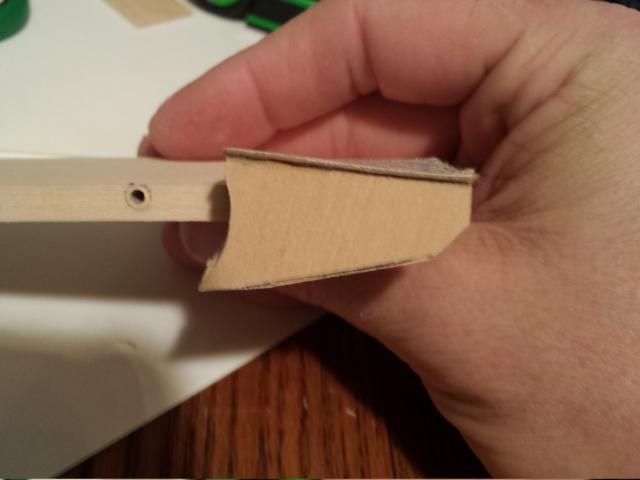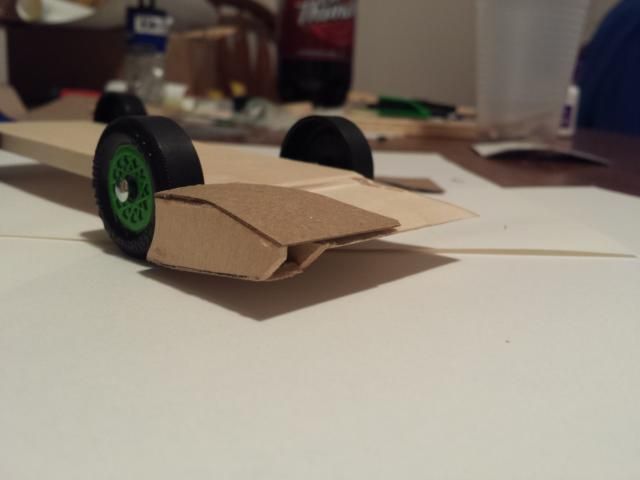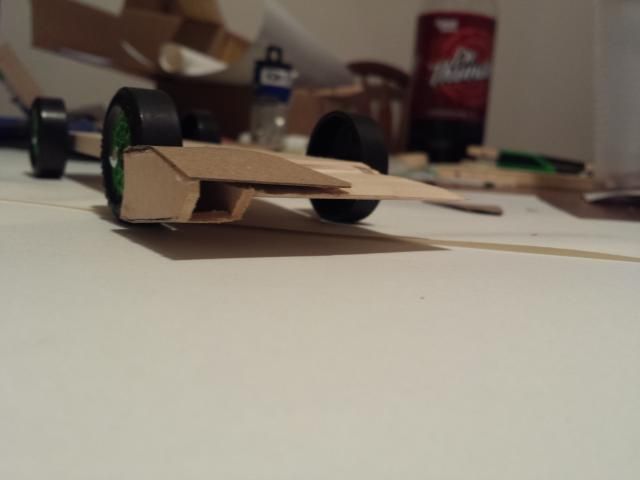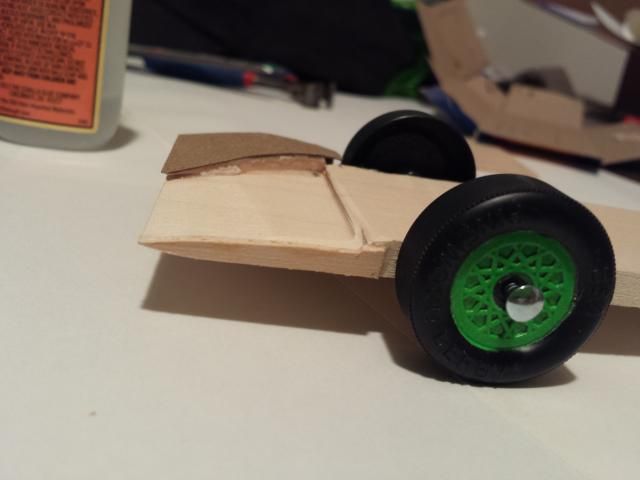 This 3rd style, I can remove more wood from the front nose area, I did not push It, I can remove more and go lower yet. I wanted to try and use the nose and a angle to capture and direct some of the air, with out going higher up with the design. then blend it in farther down on top with monokote, to provide a gradual transition down farther onto the top of the car.
That's the tricky part, leading the way and trying something that's been in my mind for several years now, trying to do it, trying to make it and get it to work. Going to take many tries and effort, before I end up with a final style, shape and design.
Pretty ruff, here, Im no video guy.
But a quick example of air into it, moving the wheel, nothing special, just to see if I was on the right track. I just blew inot the area. not super blowing, but mid air pressure from the lungs.
click on IMAGE TO PLAY video CLIP. VIDEO CLIP BELOW..
Sporty