So, I'm pretty much sold on using acrylic paints for the kids' cars, because they're non-toxic and non-smelly, and I can let them paint on their own without having to set up a spray hood and all that nastiness.
Usually, what I'll do is after the kids have painted their cars, I'll take them and put a coat of clear coat on them. In the past, I've used this stuff: Aleen's Sealer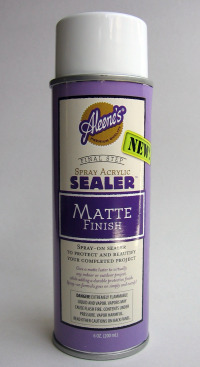 It works pretty well, but it is still an aerosol, which means that I have to be the one to do it, and it does create smelly fumes.
So, I'm thinking about getting a bottle of this stuff here: Pledge Floor Care Finish.
The product has been through a few name changes (In the video it's called Future Shine, I believe), but it appears to be an acrylic clear coat that can be applied with a brush.
Here's the video. Guys uses a little bit of salty language, so be warned if that's an issue.
https://youtu.be/
So do you guys think it would work well as a clear coat over acrylic paint?