Since I earned my eagle pine I have been looking for a way to give back. So I jumped at the chance to help out two brothers with there first pinewood derby.
After searching the internet I decided out best option was to create rail riders. I also bent all the axles to help with alignment. Weight was right at 5oz with a balance point 1" in front of the rear axle. We ended up using the Wedge design.
Here is what we created: (note: After the derby the fenders broke off as the boys played with the cars)
This is the younger boy's car.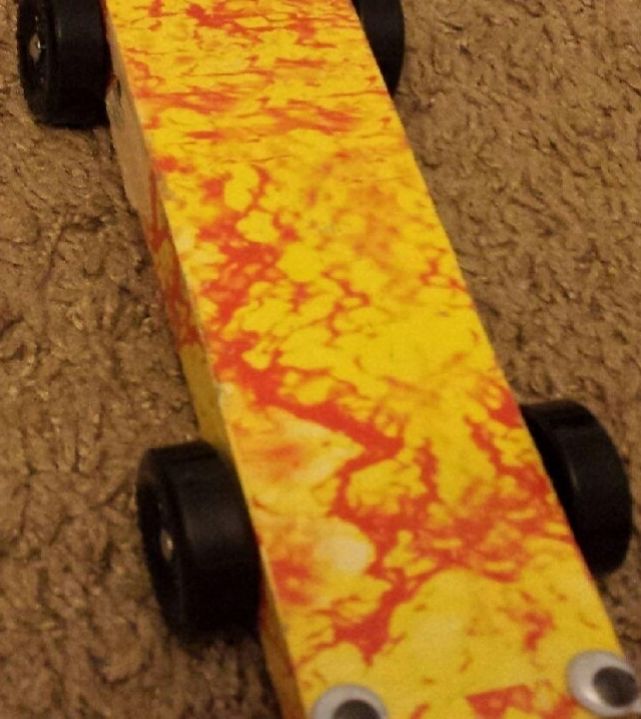 He ended up taking second place in his Tiger den.
We went a little different direction with the older boy's car.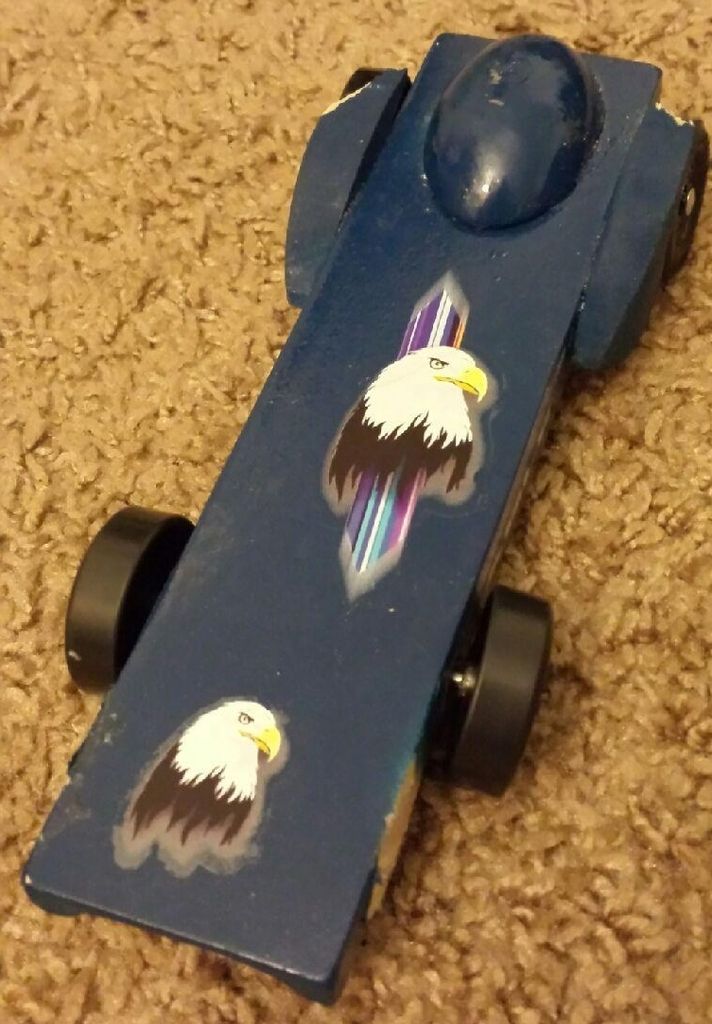 Unfortunately this car was near the bottom of the entire pack.
The night before the race we were allowed to test the cars and check them in. During this time I was told the adults have an a derby after the scout's. So in four hours (in the early morning) I banged out a slightly different design. Not knowing any better I built the car to the same rules as the scout's car. Instead of a wedge I made my car flat and 1/2" thick. Ended up taking second place!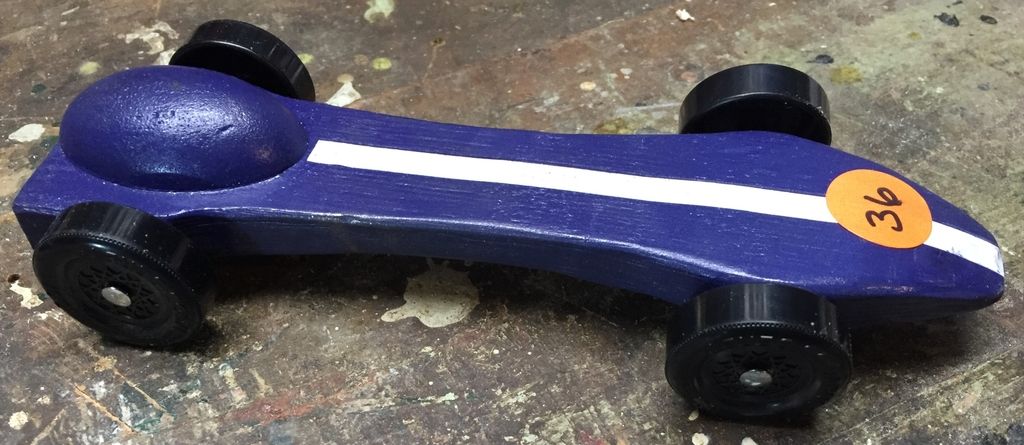 Although I was excited about this I was left with a huge question. If all three cars to the same standard why were there three different outcomes. Any help or suggestions would be helpfull.