Track is 3 years old, and what I would consider very abused. The pack stored it in the rafters of the shed outside of the church. Which seems to show signs for no care for the ends of the track. This is my first year for taking over the Packs racing. I'm having some issues with alignment, and more that its not a smooth transition. Lane #2, first section after the curve, the lane is bowed up. How the heck do you get that bow out? Is it ok to put dowel pins where the guide rails meet? Right now I'm using 2 per lane, it's a 4 lane track.
Pics below. If you need a different angle or anything please let me know. I need all the help I can get with getting this fixed.
Left side of lane #2
Right side of lane #2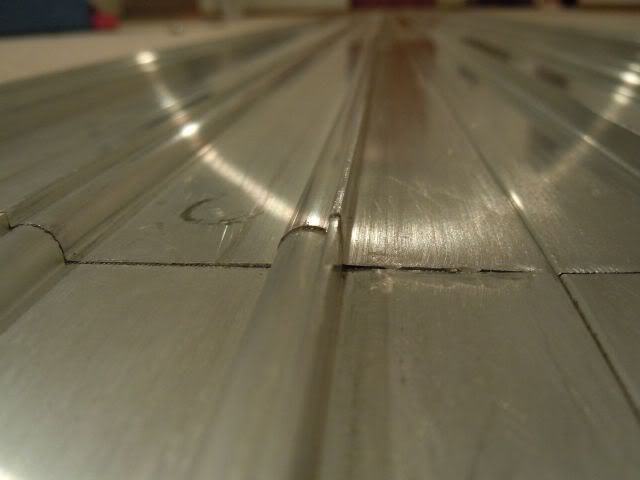 Close up of Right side of lane #2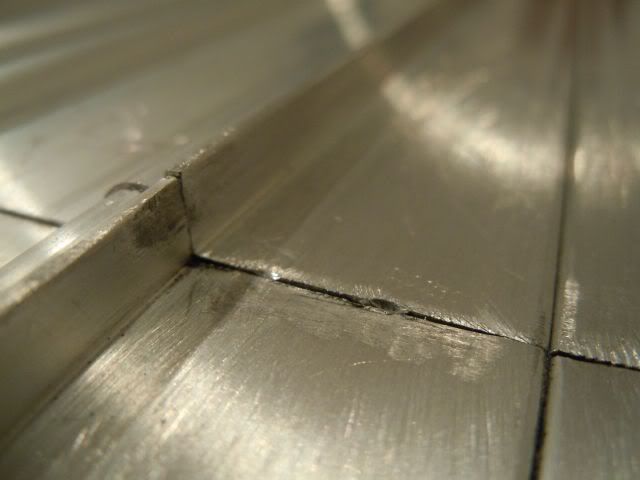 whole lane #2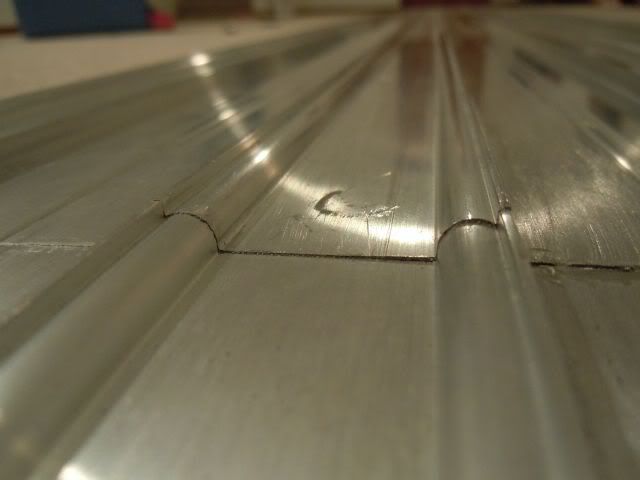 Trying to show how the track isn't flat.